Sunday, May 26, 2013
Reflections on what drives us the most.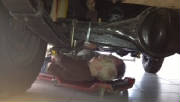 A recent visit to our shop from a family who drove over two hours to get to us, became an invitation to clearly reflect on the mission of our business.
The recent visit helped us to remember that we don't just repair, maintain, restore and sell cars.
We fill transportation needs for families, individuals and corporations. Our work helps our customers get to where they want and need to go.
What drives us to love our work most, is keeping our customers driving the ride of their choice.
We are grateful for the reminder that came with a visit from the out-of-state family this weekend. A regular day at the shop became a clear example of the passion that fuels a team of dedicated individuals collectively working together under the name of J. White's Automotive.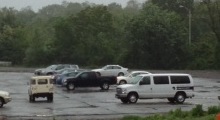 7:56 am edt
Monday, May 13, 2013
Learn how to change your window regulator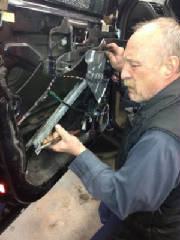 If you are somebody who likes to fix their own car, you might enjoy our latest article in the Spring 2013 issue of Rovers Magazine.
We took the time to photograph the main steps involved in changing a window regulator, while our Wizard Paul went to work on our customer's car and wrote step by step directions to help guide you through the process.
With special thanks to Dave E. for letting us use his car as our model and to Rovers Magazine for sharing our article.
3:25 pm edt