Automotive Repair Customer Testimonials
~Keeping You In The Ride Of Your Choice™~
75 Mechanic Street, Bellingham, MA 02019 508-966-2902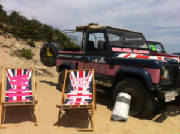 One of our most recognizable cape and island Land Rover customers

Don't trust the testimonials we posted to our own website? We don't blame you, we are consumers too! We assure each and every reveiw we have posted here is authentic, but understand that you might need assurance that you are choosing the right shop for your automotive repair, restoration, refurbishment and/or restoration needs. To help you feel confident in choosing our shop to meet your needs, we conspired with a third party to verify what our customers think about our performance and if you are interested in the results, you can see them directly on the Repair Pal link below.

Here is what google users are saying about our automotive repair and service shop for all makes and models including our specialty of Land Rover

When we get feedback like this, it makes every bit of effort and care we put into our work and your vehicle seem all the more worthwhile. We send our sincere gratitude to each of you who have shared your positive feedback. The greatest compliment is your satisfaction and continued trust in the automotive service and repairs we provide.

Good-afternoon,

Thank you for the support from start to finish on my LR3.


Once again the LR3 is a pleasure to drive.

Excellence in service support, and a Technical Staff that is willing to take the time to go over the details, makes for a great experience.

~ Lisa, Belmont,MA ~




It is feedback like this that fuels our drive to work hard to deliver excellence. Thank you AJ!

"Thank you for reaching-out. I think your email speaks volumes about the professionalism of the shop. Just having the follow-up is unusual and appreciated. Overall I was quite pleased. The process was seamless and transparent. Unfortunately, the bill was far higher than I anticipated, but alas that is more about my truck than the shop. I appreciated the status updates from Shawn as well as the explanations of changes during the project.

I also appreciated the time and advice Peter provided the day I came to pick it up. It is clear everyone at J White's enjoys what they do!"




As you may or may not know, my RR Sport spent the last couple of weeks in your garage. I actually just picked it up on Saturday. Everything seems to be great. The noise from that faulty rear differential is completely gone and the car sounds smooth as silk now. I'm very pleased about that and the other repair/maintenance items you performed. I am also VERY pleased that the bill came in BELOW the estimate - this was a pleasant surprise!

I am also very pleased about the customer service your garage provided. I have never had a non-dealer sponsored garage do such a good job in this regard. In particular, Bianca Machado did an absolutely wonderful job. She was very responsive to my communications. She also dealt with my warranty provider to make sure they paid for the differential. This saved me a ton of time. She really did a fantastic job all around. I think you are lucky to have an employee like her as she is clearly motivated to serve the customer to the absolute best of her ability. She is reliable and a hard worker.Keep her around if you can. I'm glad I found you guys. Hopefully I don't have to bring the RR again in anytime soon, but at least when I do I know I'll be in good hands.

~Nick,Wellesley~

Fixing cars is not the easiest way to earn a living, running a shop that fixes cars is not any easier, but when we receive messages from customers, like this one, we wouldn't trade our jobs for anything. Thank you Dennis!

Thank you Joe, for taking the time to post your review to the BBB. We were honored to be the shop to help you get into the perfect Land Rover Series ll for you and your family! We wish you years of fun and adventure in that memory making machine!

I recently purchased a 1965 Land Rover Series 2A from J.Whites and found their staff to be highly knowledgable and professional . My experience started with a 2 hr. visit to the facility to learn more about the older Land Rovers. I met the Manager and one of the Mechanics. The lesson I received and the time they spent with me to explain the details about the Series 2A was, without a doubt, a valuable one. I would highly recommend J. Whites Automotive for any service for your Land Rover. It was a pleasure doing business with them.

~Joe Fox, Florida~

Thank you Scott, for taking the time to write a review and post it on Google. You just made our day!

"I have been going to J. White's since they opened the shop in Framingham, MA. I have a Jeep Wrangler and my wife drives a Volvo. We have both cars serviced at J. White's. I am always looking for new parts to put on the Wrangler and have had all aftermarket work done at this shop. They also do restores of Land Rovers, Jeeps, and all types of classic automobiles. Attention to detail in this shop is amazing. They make you feel like your part of the family. They have highly specialized mechanics that get assigned daily to the vehicles that are being serviced. I have read reviews for everything not just finding an auto repair shop. The first thing you do is Google the reviews. To be honest you have to take the good and the bad. Some people no matter what you do can't be made happy about anything. If your looking for a quality repair facility and you have had enough of the dealerships try this place out. People on the Cape and the Islands send their vehicles to this shop and there is a big reason why they do this. I stumbled upon J. White's and have seen fantastic mechanics come and go over the years. What keeps me coming back and trusting them is the customer service and highly trained professional on the staff. Your greeted with a smile and you have there complete attention even on a busy day. Don't just listen to my review stop by and chat with them. Start off with an oil change. Test drive the shop you will want to come back. That's how I found this place. I got tired of the dealerships and they didn't have the specialized mechanics for the type of work I wanted done. It's fun to just see what vehicles are being serviced for that day. I hope this review is helpful for people looking for an auto repair facility. Thanks,"

~Scott Curtis~ (Shrewsbury, MA)

It was a pleasure to help you during the storm Gavin! Thank you for taking the time to share your experience on Facebook.

I was in a pinch while snow plowing today and needed an alternator installed in my truck, J. white's Automotive went beyond the call of duty for me. They were getting ready to close for the day and stayed open for me to come by and install the alternator for me. They were quick and affordable to get the job done. Even offered me hot chocolate and soup that they had in their break room. These guys did a great job and I highly recommend them. They take care of the little blue collar guy like me.

~ Gavin Minor~ Douglas, MA

We are so happy to hear that we nailed it for this customer who just sent an email saying,

"You know I appreciate you guys both from a working & personal aspect, but the help that Jeff provided last week really really confirmed how great you guys are, and I wanted to thank you again. It's sods bloody law that something like a broken starter motor would happen on a personal trip, especially after our insurance conversation! The fact that Jeff was able to help me start a car with no life by using a hammer to hit some metal under the car on FaceTime really shows how talented you all are and what a great family run business you have, you honestly embarrassed AAA!

As always, thank you. Best, Will"

~Will~ Boston, MA

Thank you for taking the time to post this on Facebook Bill! What a great day at the shop it was. We are so happy that you could be a part of it.

Had the most incredible Land Rover service experience today at J White's. I've been a long time customer of Jeff and the crew, and while I waited in his comfortable customer lobby today, was treated to a sushi lunch, enjoyed a Georgetown cupcake, chatted with Will from Jack Wills Clothing, shared stories with 3 other Landy owners, played with Will the puppy, and inspected some fine restoration work on the Series and Defender vehicles in the shop. Just another day at J Whites...

~Bill Fontaine~ Charlton, MA

We just read our customer Connor's request for help locating a new independent Land Rover specialty shop, and were so proud to read what he said about us. We are working at helping him now. Here is what he wrote: We were so proud to find this online, but more concerned to know if our customer Connor found a shop in his new location. Does anybody have a suggestion for him? Here's what we found:

"Hi everyone, I recently moved back down South and would like to know of a good Rover shop in the area if anyone is familiar with any or has had any good experiences anywhere. Best I can find is a classic British car shop and remnants of something called "Lowcountry Overland" where the phone is never answered and messages are not replied to. I'm not looking for a restoration shop (read: not looking to drive more than 45 min away from Charleston) just a regular place that gets Rovers.

I used to take my D1 to J White's Automotive in Framingham, MA when I lived in MA and was thoroughly spoiled by having an excellent Rover shop so close by.

Any suggestions would be appreciated!" Let us know if you can help! We miss you Connor and hope being down south is going well!

~Connor~ formerly of Worcester

Thank you for taking the time to share your experience on Yelp John!

We have been bringing our LR3 to Jeff and his crew for years. They always are open, honest and professional. Recently, we had a particularly difficult repair required on our LR3. Mice had set up a nest under the hood and had chewed away at come critical wiring. One of the main harnesses had to be removed, sent across the country for repair and then sent back to J. White's and reinserted in our vehicle. At each step of the way, Jeff and Sean kept us updated with the progress and were a great help with communicating with our insurance contacts. If any part of this repair had been done incorrectly, it could have caused future damage electrically. And we're happy to say that our car is running flawlessly now. They are a group that we'll definitely continue to bring our LR3 and future Rovers to service.

~John L~ Southborough

It was wonderful to recieve this review on our Facebook page today. Thank you so much Keith for allowing us the opportunity to help you and your family feel safe and well taken care of and for sharing your automotive repair experience at our shop with others.

5 starI worked with Ray on getting my Land Rover back in good working order before the snow came. I have a small family with a young son and another on the way, and Ray went out of his way to do everything that he could to get us back on the road in a safe and reliable vehicle. I drive nearly 30 miles to use J. White's service, and would HIGHLY recommend them to anyone whom wants reliable, fast, and above all, honest service! Thanks for making me feel that there are still trustworthy businesses out there! Job well done!"

Sometimes something that seems simple to one, can make a whole lot of difference to another! - Thank you Paula for taking time to post this on our Facebook page!

"A big thank you to Jeff and his crew for fixing my passenger seat, while my car was in for an oil change and inspection sticker. These guys rock in every sense of the word, from Shirley in the office to all the guys in the shop. Give them a try you will not be disappointed!"

~Paula LeBlanc~ Milford, MA

Bill's was one tough problem and we couldn't be happier at the end result after much out of the box thinking. Thank you Bill for taking the time to write about your experience on our Facebook page.

★★★★★ Jeff and his team have exceeded my expectations. I had a complicated electrical issue with an older Jaguar. After a number of disappointing rounds of taking my car to local Jaguar Dealers, including Sudbury Jaguar, it was recommended that I try Jeff White. Jeff, not only properly diagnosed the issue, he offered multiple solutions. His customer service, communication, and expertise was beyond compare! He has earned a customer for life. Don't waste your time or money with Sudbury Jaguar – Jeff is the real deal!

~Bill Ross~ Hopkinton, MA

We were delighted to receive this comment from our customer from Connecticut, after performing extensive refurbishing to his 1995 Classic Range Rover.

"Thanks so much! Rover seems like a different (and completely new) vehicle. Had trouble staying under 80 on the way home...much different (and much better) ride quality. Acceleration seems noticably smoother and better...engine seems quieter. Not sure but mileage seems improved too. Thanks again! I'm very pleased with all of the work."

Thank you John, for allowing us to do the work and for being a J. White's customer. Just in case law enforcement is reading this, we are certain, Mr. Gray was only kidding about the 80 MPH :)

~John Gray~ Pomfret, Connecticut

We really appreciate that you took the time to post your review to Google Lucy. Thank you. We look forward to keeping you in the ride of your choice for a long, long time!




J. Whites Automotive is an outstanding automotive shop that's convenient to get to from Boston and they always have my best interest in mind. The team is very knowledgeable about our LR2 and are very clear in explaining any issues with my vehicle. I would highly recommend J. Whites Automotive to anyone - the staff is very friendly and the waiting room is very well equipped to make it a comfortable and productive wait!

Thank you so much Stephanie for taking time to write this review on our Google page. You are an amazing writer!




I very rarely post comments online, however, J. Whites Automotive LLC is a special business. I have been a long-time customer and will remain loyal to them for several reasons:




1) Honesty and Integrity - The owners, Jeff and Shirley White, always take the time to listen to my concerns with my vehicle, BEFORE having the auto technicians work on my vehicle..




2) Professionalism - Their auto technicians are in a league of their own. They are always very respectful and ALWAYS exceed my expectations on my vehicle (which has over 209,000 miles!). It is because of their expertise, that my vehicle is still on the road today.




3) Cost and Quality - Their costs are more than reasonable for the superb service they provide. I have remained loyal to J. Whites Automotive LLC, as a result of my own experiences. I personally believe that NO ONE can match the quality of their services.




4) Convenience - Not only do they share a building with Hertz Auto, in case you need a rental, but they are also located right on Route 9 in Framingham, MA. This prime location makes it very easy and convenient, no matter where I am, when I need to bring my vehicle in for service.




5) Cleanliness and Hospitality - Their spacious waiting room is very relaxing. From the moment you walk in, your stress is greatly reduced. There is always soothing music playing, and once you sit down in the large leather chairs, you will find yourself so relaxed, that you won't want to leave! It's truly like being in a Spa environment. There is always fresh coffee, juice, healthy snacks that are all complimentary to their customers. I especially like the free Wi-Fi and the oversized, boardroom table that is available, should I need to use my computer.




6.) Philanthropy - Jeff and Shirley truly care about "giving back" to the community. Their waiting room is tastefully decorated with art work, that is available for sale, from young artists at The New England Center For Children.




I sincerely hope this review will be helpful to anyone seeking an honest and professional Land Rover technician. There is no doubt in my mind, J. Whites Automotive LLC, is THE place to call!

~Stephanie Carr ~ Subury , MA

You made our day Scott. Thank you for posting your review on Yelp!

Here is what Scott shared:

I am a big fan of Jeff's company. They certainly know Rovers hands down. Anytime I go into that shop they have a bare frame sitting there showing that they are building it up. I am a Jeep owner and was very impressed with the level of service they provided me. Very friendly very honest. Which is unheard of in the auto repair shops. They have many mechanics there. I have seen Porsches, Ferraris, Mercedes Benzes, Jeeps, you name it they are all in there. Mostly high-end vehicles in there but they can fix anything. I have also seen mini vans that are being serviced. Their mechanics all have specialities. If you live in the Framingham area it's worth a trip over to the shop to chat with Jeff and company. I think you will be very impressed.

~Scott C. Shrewsbury~

Our first online customer satisfaction survey is in! - Thank you John O!

comments: Satisfying, cost effective, well thought and ability to work around different circumstances to achieve the goal of completing a job, however complex.
comments: Superior service! Jeff and the team gooes Above and beyond.
comments: Very knowledgeable and proactive
comments: Very likely and I have recommended a few.


comments: You guys are the best keep on doing the great job you always do

For several years now, we've been bringing our Chevy, our BMW and our Rover to J.White's for every automotive need. At first, we went because it was convenient and we didn't want to contend with 3 different dealers. Now, we stay because of the excellent automotive service and the way the entire crew consistently demonstrates top-quality customer care.

It doesn't matter whether it's a standard oil change, a straight-forward brake job or one of those pesky, intermittent problems. Jeff and his team are committed to quality work. I especially appreciate that. On more than one occasion, I've forgotten to mention something (like needing windshield wipers) and Jeff's guys, because of their attention to detail, have discovered and brought it to my attention. Gotta love a mechanic whose got your back.

Jeff is well-regarded (& justifiably so) for his Rover expertise but his team doesn't stop there. Each one of these guys speaks many different automotive languages! I feel as comfortable with them serving my Chevy truck and BMW sedan as my Rover.

~ Karen Noble, Upton, MA ~




After receiving this feedback from our new customer Matt G., we had an extra bounce in our steps. This is what Matt wrote:

"I wanted to thank you and the crew as I don't think the truck has driven this well since I have owned it in the last 8 years. There is no question where the truck will be serviced from now on."

Your repeat business is our greatest reward. Thank you Matt. It was a pleasure getting your D90 ready for another great summer season.

A new customer had been watching us for a while every day on his way to his office at Staples, and after reading two testimonials on Car Talk, he decided to give us a try. Our team was able to fix his Lexus for far less than what was quoted at a dealership, and our new customer has vowed to become a repeat customer in the future. We are grateful that he gave us the chance to earn his trust and that he mentioned the testimonials that drove him to give us a try.

Car Talk #1 - Jeff White specializes in Land Rover repair, and he and his shop are incredible. They are honest, they communicate what's needed in writing with binding estimates, they've never tried to sell us on something we didn't need, and their work is flawless and guaranteed. Best of all, you get as good or better service than you would at any Land Rover dealer for a fraction of the price. Jeff White routinely goes above and beyond normal service, and recently coached our son over the phone (several states away in college) through tightening a loose windshield wiper nut on our 10 year old Rover. Problem-o Solved, no charge. I can't say enough good things about this shop. They're the best.

Car Talk #2 - Jeff White is the best. Honest, fair, and charge significantly less than the dealer. We've gone to him for years for service on our 2002 Discovery, which runs just as well today as it did when we drove it off the lot 10 years and 160,000+ miles ago. They work on any make/model car, but specialize in Land Rover and Range Rover. Drive, tow, or push your car to J.White's and they'll have it up and running at a fair price. We've always had stellar service from Jeff and his crew. (No, I'm not paid to say this--it's the simple truth.)

We stumbled upon this review today and feel much gratitude for our customer who took the time to recommend us on Yelp. Thank you Gus.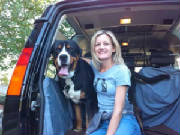 Posting this with Gratitude to Phil and Mary Camp of Wayland Massachusetts. Thank you for your business, trust and for taking the time to write these words of appreciation:
Dear Jeff,
We just wanted to say thanks again for yet another stellar service visit on our 2002 Discovery. Thanks to you, the truck runs like a top. The Rover is humming along with 160,000+ miles on it, and it's just as good today as it was when we drove it off the dealer lot ten years ago.
We also wanted to thank you for once again going above and beyond the call of duty. As you know, our son now has the Rover at college several states away. He had an issue with one of the windshield wipers (a nut was loose), and you coached him through tightening it up over the phone. It saved us from having to bring the car in to an unfamiliar shop, or worse yet, a dealer (ka-ching!!). We sincerely appreciate your time and kindness. It's not every day that the auto repair shop literally makes house calls!
Everything about J. White Auto is absolutely fair, honest, and a tremendous value compared with going to a dealer. You communicate with us on what's needed, you've never tried to sell us on something that wasn't necessary, your work is flawless and guaranteed, and your prices can't be beat. For years we happily made the half hour drive to Upton to your shop, just to avoid going to the dealer that is literally right down the road from us. Now that you're at the new location on Route 9 in Framingham, it's that much easier for us to get to you--which by the way we're planning to do for a very long time to come.
Thanks again, Jeff.
~Phil & Mary Camp - Wayland MA~
After breaking down in the parking lot at work, our new customer Colleen Dalton-Petillo gave us a chance to earn her confidence and to work on the problem with her Impala.
Here is what she wrote about her first experience with our automotive service team: "The car and I are doing well. It sounds great and is running great again as well! Yes, I am very happy with the service you and your team provided. I do not think I have been kept informed and treated so well by any repair shop or dealership before. I have not lived out here long, but I am glad I have found your shop and can trust my car in its hands."
Thank you Colleen for allowing us the opportunity to add you to our circle of customers and for taking the time to offer your feedback.
~Colleen Dalton-Petillo - Framingham Commuter~
Our long time customer, Larry Hepinstall took the time to write and send this to us after his recent visit to our new 1800 Worcester Road Framingham location: (Thank you Larry!)
Just wanted to let you know I spoke with my daughter this morning and she checked her oil and her coolant level yesterday, just like you showed her.
There are a number of concerns I have as a dad about sending my little girl off to college, but now her car & her ability to take care of it aren't among them. I can't tell you how much better my wife and I felt after you did a headlight to tailpipe overhaul of our Discovery. We knew about the slow leak in the right front tire, but not about the one in the spare! Thanks to your attention to detail, we know she'll be safe even though four states away.
She, too, felt much more sure of herself after your car maintenance tutorial. I can't think of any other mechanic I've ever known who would spend so much time with a kid, making sure they knew when and how to maintain their vehicle. And your "care package" was over the top!
Your obvious skill and professionalism, coupled with your caring and willingness to help others, keep us coming back whether it's the Chevy, the BMW or the Land Rover that needs attention. Your whole team has been exceptional and truly gets the idea of customer service. My wife and I talked about what we'd do once you moved to Framingham and it didn't take us long to figure out the perfect plan for us: just update your phone number in our contact list! Excellent service and superlative skill are worth the drive.
Thanks, Jeff!
~ Larry Hepinstall - Upton, MA ~
First time customers Karen and Brian Slivia gave us a try and wrote in after their visits to the shop. Thank you Karen and Brian, it is our pleasure to welcome you to our circle of customers!
I had the pleasure of meeting Jeff and his staff at J. White's Automotive after a co-worker recommended them. I was in the market for a used vehicle for my son to take back to college in NY. After we found one we scheduled an appointment for a pre-purchase inspection. Jeff and his staff methodically examined the 2007 Honda Accord from top to bottom and thoroughly documented the recommended repairs, which ultimately helped us negotiate a lower asking price. After we purchased the car they performed the necessary repairs in a professional, timely, and cost effective manner.
I can't say enough about the personal attention they've given us, and on a subsequent visit took the time to explain and perform an electrical upgrade with my son. It's reassuring to know he'll be going back to school in a safe vehicle. Thanks Jeff!

~Karen Silvia - Shrewsbury MA ~
Jim has become like family to our team after making several visits from South Boston. Thank you for taking the time to write in Jim!
Dear Team White's,
Thank you very much for the work performed on my Rover. Never have I received such service. Your shop is so clean and tidy. Everyone is energized and friendly. I shudder when recalling past service elsewhere. You guys have saved my truck. It runs great and now handles better than ever. I look forward to seeing you at your new location and wish you success. Thanks for everything.
~Jim Donovan - South Boston, MA~
Kevin and Heather trusted us with some pretty challenging modifications to their Range Rover. We loved having the opporunity to customze their Land Rover as much as receiving their words of appreciation:
To Jeff and the J. White's staff.

I have had 3 Land Rovers over the last 11 years, and Jeff and his team have maintained the last two. As my 2003 Disco was starting to show its age, a few things went wrong with it, and I was visiting J.White's about every 6 months for a resolution to some problem my truck was having. Every repair was done quickly and right the first time. In Feb of 2011, I thought that it was time for something new, and purchased a pre-owned 2008 Range Rover Sport with the 4.2 liter supercharged engine. This car is a hoot to drive. While I have yet to take it off-road, there were a number of customizations I wanted to make. First, was applying high performance street tires, then a custom Walnut steering wheel and shifter, and then the biggest thing, the installation of a rear back-up camera system. I was extremely impressed with the work they did tying the new Back Camera into the Range Rover's systems, making look as if it were a factory installed option. No wires, no marks, no problems. If you want a back-up system installed in your RRS, come see Jeff and his team. They are the best.

While I love the RRS, it was missing a couple of key luxury features, and now that Jeff and his team have helped me modify my ride, I love the car even more. I am still seeing Jeff and his team every 6 months or so, but now we are updating my new ride to be the most fun RRS in Hopedale.

Thanks.

You can see some photos of the work done on the car here.

Tires
http://farm3.static.flickr.com/2646/5766812910_9d36613ca5_z_d.jpg

Steering Wheel
http://farm3.static.flickr.com/2143/5824785660_3577f5c559_z_d.jpg

Backup camera system
http://farm7.static.flickr.com/6071/6135643909_388c6ac09f_z_d.jpg
http://farm7.static.flickr.com/6067/6135645049_d1b37d7178_z_d.jpg
~ Kevin & Heather Shaw - Hopedale, MA~
Thank you Sean for trusting us with one of the most difficult Range Rover Repairs and for taking the time to acknowledge our team's success in resolving your electrical issues.
I have a 2008 Range Rover that I purchased from Philadelphia. I was told that it would be no problem to tow my 23 Airstream camper with the vehicle. This was true as far as the tow capacity, but when it came time to add a trailer brake to the vehicle, my troubles began. None of the Land Rover dealers in the area could figure out this dilemma. Nor could any of the auto parts shops in the area, or calling, or blogging anyone within an ear shot. That is when I found J.White's. They took this as a challenge and would not quit until it was solved. The very elaborate electrical system in the vehicle was the hold up - not even the engineers from Land Rover in the UK had the answer! J.White's crew would not give up until it was solved and now I am all set. These guys know these vehicles better than the manufacturer. Way to go.
~ Sean ~ Hopkinton, MA ~
The rear AC modification required all of our technician's expertise. We felt so proud when we completed the job that we posted a photo of Nancy and Basel on this page. It is an honor to share what Nancy and Steffen wrote about here:
4 qualities I look for in service shop are honesty, thoroughness, experience, and customer service. J.White's Auto scores very high with all of these. A few months ago my wife and I found the perfect black on black 04' Land Rover Discovery HSE with 30K miles. The only thing missing was the rear AC option. This is key for our puppy who likes go wherever we go. After researching the possibility of adding this option, J White is the only service shop who would consider this job. Everyone else said No Way, or it would take an act of God! After completing their careful research J White called and said they could make it happen! We are so happy to have our dream Disco and able to bring our puppy with us! Jeff, thank you so much for making this happen!
~Steffen, Nancy, and Basel~
We love our new nickname given to us by John and Tiff Rule of Carlisle MA. - Thank you John and Tiff for taking the time to share your satisfaction with your words.

Jeff and Co:
We are beyond pleased that you gave new life to my vehicle. She is running great! Thank you especially for the peace of mind in driving my 3 boys all over the place. I no longer have to worry about driving to the cape or any other homeschooling adventure - we are known to journey a few hours from home at the drop of a hat. We may just drive her right to Washington, DC this fall. You guys are awesome professionals. I gave you all a 5 star rating online review. Is there any additional review site I should go to in order to leave positive feedback? Finally, please feel free to give my name and email to anyone who wants a great reference. Thank you again. My husband and I call you all the Land Rover Angels.
~ John and Tiff Rule - Carlisle, MA~
Helene's Land Rover didn't move back to Norway with her, but she remains part of our circle of customers even from across a giant puddle. Her Land Rover now belongs to another customer in the circle.
Thank you so much for fixing the car! I really appreciate your spendid service, picking up and fixing the car when I am away, and bringing it back before I return. You take good care of your customers and their cars, so I feel safe having and old car.
~ Helene T- Leksevag, Norway ~
We appreciate the opportunity to work with you too Jay. Thank you for writing in.

Where do I start? I had the opportunity to work with Jeff and his team for a number of needed repairs on my Land Rover LR3. Jeff was prompt to return my original phone call asking for help and was extremely professional and responsive along the way. This was surely not an easy fix and Jeff hung in there all the way. I have not encountered an auto mechanic professional with such a focus on the customer. It was extremely refreshing and comforting since in many cases where extensive repairs are needed, you're at the mercy of the auto mechanic for updates and accurate price estimates. With Jeff, you always know where you stand and are confident that you aren't going to get taken advantage of. I appreciated the opportunity to work with him and his team. They have become our auto mechanics of choice for sure.
~Jay Gordon, submitted through our website~
Your continued business is our greatest reward. Thank you for writing in about the work we performed on your Freelander, Chris.
I recently had work done on my Freelander at J.White's, (timing belts, very big job...). Not only were the prices more than reasonable, (and much better than any LR dealer), but the service was great as well. Jeff was very knowlegeable and friendly. I will absolutely be taking my LR there for all repairs going forward...
~Chris Neeley, submitted through our website.~
Hearing from customers who recognize how much we care we put into meeting their automotive needs and earning their satisfaction is what drives our team. Thank you for taking the time to write in Bruce.

While he's 50 miles from our house, it's worth driving a hundred! When you find a trustworthy service technician for your car, you hold on for life. Jeff is passionate about Rovers, understands customer service like few people do, and charges more than fair prices. We were quoted $1,400 for a new alternator by 2 other servicers and the problem was something else entirely. He fixed everything, found work that had be done incorrectly by others, did out of scope fixes for free, and basically got the car back in top shape. It now drives like new, costed less than half what the dealer was estimating, and my wife is entirely confident driving it again. I would recommend Jeff to anyone, even if it's over an hour drive. He can work with you rentals and loaners and goes above and beyond to be accomodating. Truly interested in customers, not getting bills out the door.
~Jeff Bruce - Concord, MA Posted to Angieslist.com~
We understand the love of an older car. It was such a pleasure to help keep your going strong. Thank you for taking the time to share your experience Elsie.
I'm happy to report that I spent the beginning of the vacation as a passenger in my husband's 1991 Jaguar. This is the car I referenced when I put out an allstaff email looking for a mechanic who could fix it. Thanks to everyone who gave me suggestions. Many mechanics didn't want to work on it because of its age but Laurie's suggestion of Jeff White in Upton worked out great. If any of you are looking for a mechanic, I would definitely recommend him. He has the Jag running better than it ever did.

~Elsie- Hopedale, MA~
Henry is another customer who has become like a family member to our entire team. We appreciate you taking the time to share your thoughts here Henry.
"I must say that Jeff and Chris are amazing in every respect when it comes to Automotive Repair and upkeep. They personally work on all 3 of my vehicles. My 1997 P38a Range Rover, 2003 E-500 and my prize, a 1991 500sl, and have amazed me with the level of expertise and ability to repair no matter how bad. They are both clear and respectful when approaching the costs and work that is required and needed. I always feel that they have my best interest at heart. Finding a trustworthy mechanic these days is a rarety. I am a customer for life !"

~ Henry Trujillo - Hopkinton, MA~
Everybody in the shop knows Guy and his Land Rover by name. It the personal relationships like this that we strive to build with our customers every day. Thank you Guy.
It is nice to know that my mechanic keeps "Buster" performing like new! I depend on my Rover to take me everywhere, anytime and your service gives me the confidence to do so. Thank you.... your service is definitely worth the drive from Worcester

~Guy Peckitt - Worcester, MA
This testimonial was shared online. Although an alias was used with the posting, we know the customer and the car. Thank you for taking the time to post this Tom!
Great place, good value. Had my Toyota truck fixed here after a Toyota dealer wanted me to remove my remote starter and then they would try to fix it! Well after taking it to J.White's and they found the problem without removing the remote starter. J.White's fixed my truck and I no longer have the problem that I was putting up with for 5 months. I was thrilled and very satisfied with J.White's.

~Baldman~ http://boston.kudzu.com/merchant/reviews/~
We can't be sure which of our customers posted these testimonials, but we would like to send our gratitude to them here.
Most honest, experienced, and truthful. Something wrong with your car, this is the guy to fix it. He will give you the honest truth no BS. It is always a pleasure getting your car back because you know whatever was wrong with it before has been fixed. Go with the best and bring your car to J.White's

~ KMAC33~ http://boston.kudzu.com/merchant/reviews/~

I've taken my Jeep Cherokee to J. White's a few times now, and his personal service is refreshing. He took the time to explain both the problem and the solution. His pricing is more than reasonable, the work was done well, and I had my truck back in no time. Jeff (the owner) actually spent some time as a Ferrari Tech. and several years as a Land Rover Master Tech.; so he's capable on (literally) all makes, but is especially good with the 4x4's...he's also a pretty nice guy. I've sent a few friends to J. White's and all of them were happy with their service too. I highly recommend them."

~ reviewer #87756, 2006 ~ http://www.cartalk.com/ct/mechx/shop~
Since Dave sent this testimonial, he has become a standing customer. We even set up a desk for Dave in our waiting room so he can work while he waits. We look forward to seeing you again and again Dave.
We finally got the Sienna in the Toyota shop. Even though the Service guy who took my information discounted your diagnosis that I raised with him and showed him the All-Data handout you provided me, it was EXACTLY what they replaced against our warranty - so you were RIGHT on

~ Dave Adams - Upton, MA ~
We strive to be the best in automotive repair and pride ourselves on being one of few independent Land Rover repair facilities in Massachusetts. Thank you for taking the time to visit our site and most of all for sending
your comments
that affirm that our hard work is acknowledged and does set us above our competition.