Contact Us
~Keeping You In The Ride Of Your Choice™~
75 Mechanic Street, Bellingham, MA 02019 508-966-2902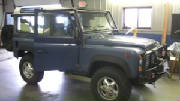 D90 after getting its new frame
Here's how to get in touch with us:
Address: 75 Mechanic Street, Bellingham, MA 02019
Telephone: 508-966-2902

Email: YourAutomotiveTechnician@JWhitesAutomotive.com
Or use the form below and we will get back to you as soon as we can. We look forward to hearing from you.

Whether you are looking for an independent Land Rover repair and service facility in Massachusetts or the right technician to work on the family mini-van, the Toyota that gets your college student safely back and forth from campus, your prized Lamborghini, BMW, Porsche or Jaguar, we welcome the opportunity to earn your trust and to have you join our circle of satisfied customers.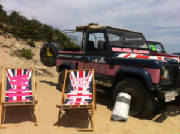 We love working with our customers and their cars to create the good stuff one Land Rover at a time.


Thank you for visiting our web site! We will never ever share your personal information to third parties under any circumstances unless you ask us to.
75 Mechanic Street, Bellingham, MA, 02019
508-966-2902 888-90ROVER
Privacy Notice: We will never share your personal information with anyone unless you specifically ask us to.

© 2016 All rights reserved to J White's Automotive LLC

™ Keeping You In The Ride Of Your Choice is a trademark of J. White's Automotive, LLC.