Friday, February 17, 2017
Clarifying Expectations
After responding on Google, to a very unhappy customer, we realized that we should clarify some expectations that might be contrary to what we can promise our customers.
Here is what we have come up with today:
During the look over of any vehicle in our shop, we identify repairs that are required and immediately need to be addressed. We will also identify repairs that we can be certain, will need to be addressed in the near future, if the condition of any visible component show signs of nearing their useful life.
At some point in the useful life of any car, parts will break and need repair or replacement. We will not recommend repair or replacement of parts that don't show signs that indicate failure in the near future, unless we are refurbishing or restoring a vehicle, or we are asked to do so.
Non-returnable parts require payment at the time of ordering and are non-refundable.
Payment for our services and parts purchased is due at the time of delivery.
We do not have loaner cars, but do offer on-site Hertz rental cars at discounted rates.
In the case of a blizzard, we don't ask our employees to put themselves in danger to come in and as a result, our production may be delayed. We will also understand if our customers choose to reschedule.
We are not open 24 hours per day, 7 days per week. We will return phone messages and emails during our regular business hours.
Often times, we work outside of our business hours to accommodate the needs of our customers.
We strive to communicate our standards and policies using the highest level of transparency that we possibly can.
We make ourselves available to address each and every customer concern, inquiry, and /or comments through clear, honest, candid and well-informed conversation.
We value customer feedback and recognize our customers as our greatest teachers.
11:59 am est
Thursday, April 7, 2016
This just in.
Thank you for choosing our shop AJ! "
Thank you for reaching-out. I think your email speaks volumes about the
professionalism of the shop. Just having the follow-up is unusual and
appreciated. Overall I was quite pleased. The process was seamless and
transparent. Unfortunately, the bill was far higher than I anticipated, but alas
that is more about my truck than the shop. I appreciated the status updates
from Shawn as well as the explanations of changes during the project.
I also appreciated the time and advice Peter provided the day I came to
pick it up. It is clear everyone at J White's enjoys what they do!"
10:06 am edt
Sunday, January 17, 2016
A great story of car longevity....
7:37 pm est
Thursday, January 14, 2016
Our latest B2B Endeavor
Looking forward to collaborating with our fellow blue collar worker bees through our latest B2B division of J. White's
http://www.hiniker.com/snow_products/locator/index.php…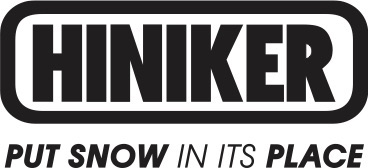 6:44 am est
Wednesday, January 13, 2016
Thank you for helping us become Repair Pal Certified
Thank you to each and everyone of you who took the time to provide your reviews during our
Repair Pal
certification. We are grateful to each one of you and really proud to achieve this certification:) http://repairpal.com/j-whites-automotive#fndtn-reviews-tab
1:13 pm est