Wednesday, December 31, 2014
Land Rover Series llA Diesel Conversion
We took all of the photos of our latest TDI engine conversion project and made them into a quick little video.
We hope you enjoy it!
12:20 pm est
Tuesday, December 16, 2014
Making family ski trips possible
Making Ken's Toyota Sienna road ready to head to the mountains with a new fuel pump assembly and resistor.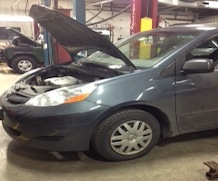 We love helping families get there, where ever their, there maybe!
4:54 pm est
Wednesday, December 10, 2014
JW Christmas Fun
Just for fun, we
posted a video clip
of our mission to decorate the roof rack of a Land Rover Defender 90 for Christmas. We hope it makes you smile :)
12:56 pm est
Tuesday, December 9, 2014
200 TDI Conversion
It is always a good day when a 200 TDI conversion is completed with upgraded D90 steering to boot. See Rick's quick clip here.
11:50 am est
Monday, December 8, 2014
Recommendation for and from our customer, Connor
We were so proud to find this online, but more concerned to know if our customer Connor found a shop in his new location. Does anybody have a suggestion for him? Here's what Connor wrote:
"Hi everyone, I recently moved back down South and
would like to know of a good Rover shop in the area if anyone is familiar with any or has had any good experiences anywhere. Best I can find is a classic British car shop and remnants of something called "Lowcountry Overland" where the phone is never answered and messages are not replied to. I'm not looking for a restoration shop (read: not looking to drive more than 45 min away from Charleston) just a regular place that gets Rovers.

I used to take my D1 to J White's Automotive in Framingham, MA when I lived in MA and was thoroughly spoiled by having an excellent Rover shop so close by.

Any suggestions would be appreciated!"
1:08 pm est
Friday, December 5, 2014
JW Squared
Rescuing our cape and island Land Rover, vintage and specialty customers is always an adventure and a pleasure.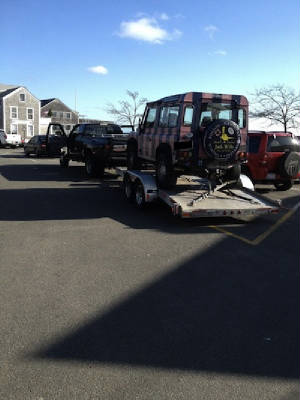 7:23 pm est
Thursday, December 4, 2014
Toyota 4x4 Day
We are loving the contrast of old and new Toyota 4x4's at our shop today. What a great day!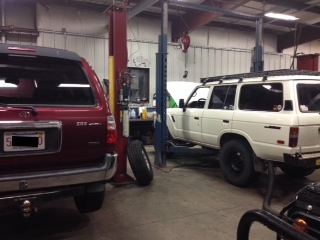 8:27 am est
Tuesday, December 2, 2014
It is not just a ride, it is part of a journey
New brakes, tires and a tune up for Brian's Honda Accord. Thank you for choosing our shop Brian. It is great to see your ride get you through your college years and now off to work after graduation!
We are proud to be a small part of getting you there.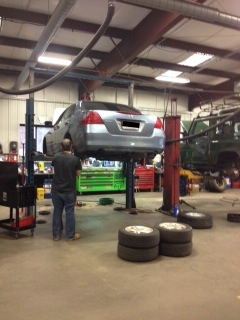 2:20 pm est