Friday, November 28, 2014
Presenting, our latest roof rack instal.....
Managing the Jack Wills fleet of vehicles has always been our pleasure. Keeping a bunch of very active promotional Land Rover Defender 90's is our main service to the Fabulously British company, but over the years our relationship has grown into something far beyond providing repairs and service for their Land Rover Defenders. Sometimes we have to think outside the box for our customers, and this time, we had to create the boxes!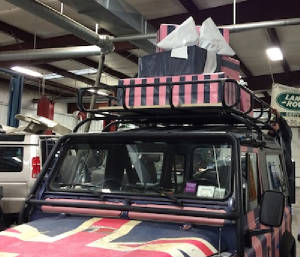 6:54 am est
Monday, November 24, 2014
QR Code Stickers and Key Chains Have Arrived
QR Code stickers and keychains are in. Stop by to get yours! Thank you for helping our new customers find the automotive shop who will keep them in the ride of their choice through your referrals.
.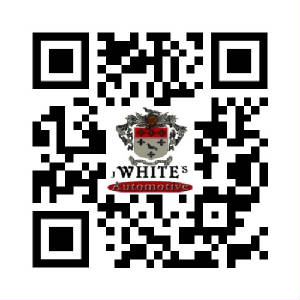 7:19 am est
Friday, November 21, 2014
Buying a Land Rover?
Before you check the frame and the engine, we recommend you check that the year, make and model of the car on the title match the vin on the truck. One place you can check is on Clifton's site. We have run into man this has not been the case.
that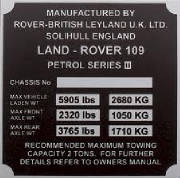 2:43 pm est
Tuesday, November 11, 2014
Another refurbished Classic hits the road running :)
It is moments like this one that keep us proud to be keeping you in the ride of your choice.
"Thanks so much! Rover seems like a different (and completely new) vehicle. Had trouble staying under 80 on the way home...much different (and much better) ride quality. Acceleration seems noticably smoother and better...engine seems quieter. Not sure but mileage seems improved too. Thanks again!
I'm very pleased with all of the work." ~ John G. Connecticut ~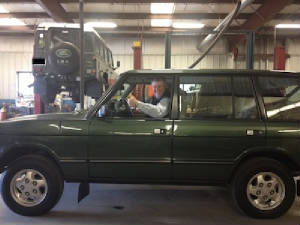 3:55 pm est
Thursday, November 6, 2014
Great Video
With special thanks to Nels for sending
this one
over. It is a great short video about the love of Land Rovers.
9:17 am est