Friday, August 30, 2013
In case you were wondering......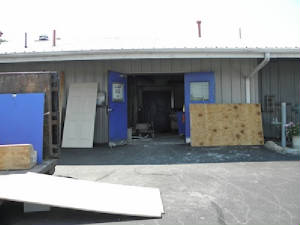 We are excited that Hertz Sales will be sharing our location with us! The lower showroom will soon be filled with those specialty vehicles that our Land Rover enthusiasts love to come see, once the construction of our new waiting room is finished. Until then, it will serve as our temporary office space and waiting room. (Calculated chaos that we will approach with an attitude of fun!)Our upper showroom is so empty it echos. There is a dumpster in the front parking lot and a Hertz Sales sign was recently installed out front. No worries we are not moving out, just up!
The upper showroom will be filled with cars for sale that are perfect as daily drivers for you and your family, offered by Hertz . The shop will remain the place that repairs, services and restores, with attention to details, quaility and long standing relationships.
The new waiting room might be a bit cozier than the sprawl we all enjoyed over the last 18 months, but we promised we designed it wth you in mind. The work station desks will still be available, the locally roasted Armeno coffee will be brewing and the Hertz rentals will still be offered at a discount to our customers.
None of this could have happened without your continued business and support. We are deeply grateful to our past and present customers for choosing our shop for their repair, service, maintenance and restoration needs. The changes going on now, will help us to continue to be there for you in a location that is centrally located, comfortable, keeping overhead low, so that we can keep our prices competitive.
So who wants to be in charge of picking out the color scheme of our new waiting room space?
7:40 pm edt
Monday, August 12, 2013
Our facebook page,,,
We are really enjoying the ease of sharing good times on Facebook! Stop byto view our page there for more eye candy..........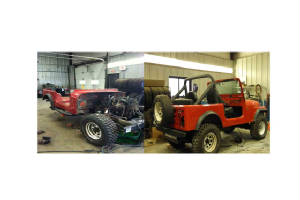 10:31 pm edt
Thursday, August 8, 2013
Ok, it took us a while.....
We know, it took us a while, but we have finally started a Facebook page. We are enjoying it too! Its a great place to share progress on current projects and photos that our customers so kindly share with us. We hope you'll take a peek and if you iike what you see there, you will hit that like button :)
Thank you for stopping by and for checking out our new Facebook page.
8:38 pm edt