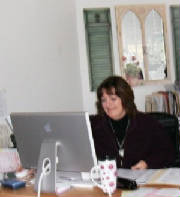 Maureen - Business Manager/Saint

Maureen is our grounding force, the customer's favorite and devil with the details expert. She has managed to hold the details together day in and day out since we first started in the backwoods of Upton.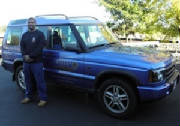 Shawn - Parts and Service Guru

Shawn is the zen admist choas, also referred to as our Service Manager. He serves as translator between customers and technicians. Shawn's year of experience in parts management for dealerships serves as solid foundation to join our team in his current role.
Keith - Service Writer

Keith came to us with years of experience in automotive sales coupled with formal technical training. He is our Service Writer who attends to the needs of our daily repair customers. Much of Keith's time is spent navigating through what sometime can seem like a vast sea of parts, sourcing for some of our most difficult restoration jobs. Although he is still a"Jeep" guy, our Land Rover Specialist work on him daily to see if he will ever cross the line.....
We have grown! - Meet the rest of our team here.
---
Thank you for taking the time to meet our team members. It is an honor and a pleasure to include you in the circle of people who have allowed us to earn their trust and continued business.
---
75 Mechanic Street, Bellingham, MA, 02019
508-966-2902 888-90ROVER
Privacy Notice: We will never share your personal information with anyone unless you specifically ask us to.

© 2016 All rights reserved to J White's Automotive LLC

™ Keeping You In The Ride Of Your Choice is a trademark of J. White's Automotive, LLC.